There's nothing quite like a good T-shirt. Whether you're big on logos or like yours striped, plain or printed, a good T-shirt rotation is one of the most reliable cornerstones in every man's wardrobe. But with so many aspects to consider, from the fabric to the fit, length and neckline, finding the perfect style can be a tricky business. Luckily, we're spoilt for choice with our bumper crop of new arrivals from the latest SS22 collections, so call off the search and read on as we handpick five styles that are guaranteed to make a good addition to any wardrobe this spring.
The happy Raf Simons tee
Raf Simons has teamed up with The Smiley Company to celebrate the iconic pop culture symbol's 50th anniversary with a black and yellow capsule, which includes this mood-boosting T-shirt. It's guaranteed to brighten up your day.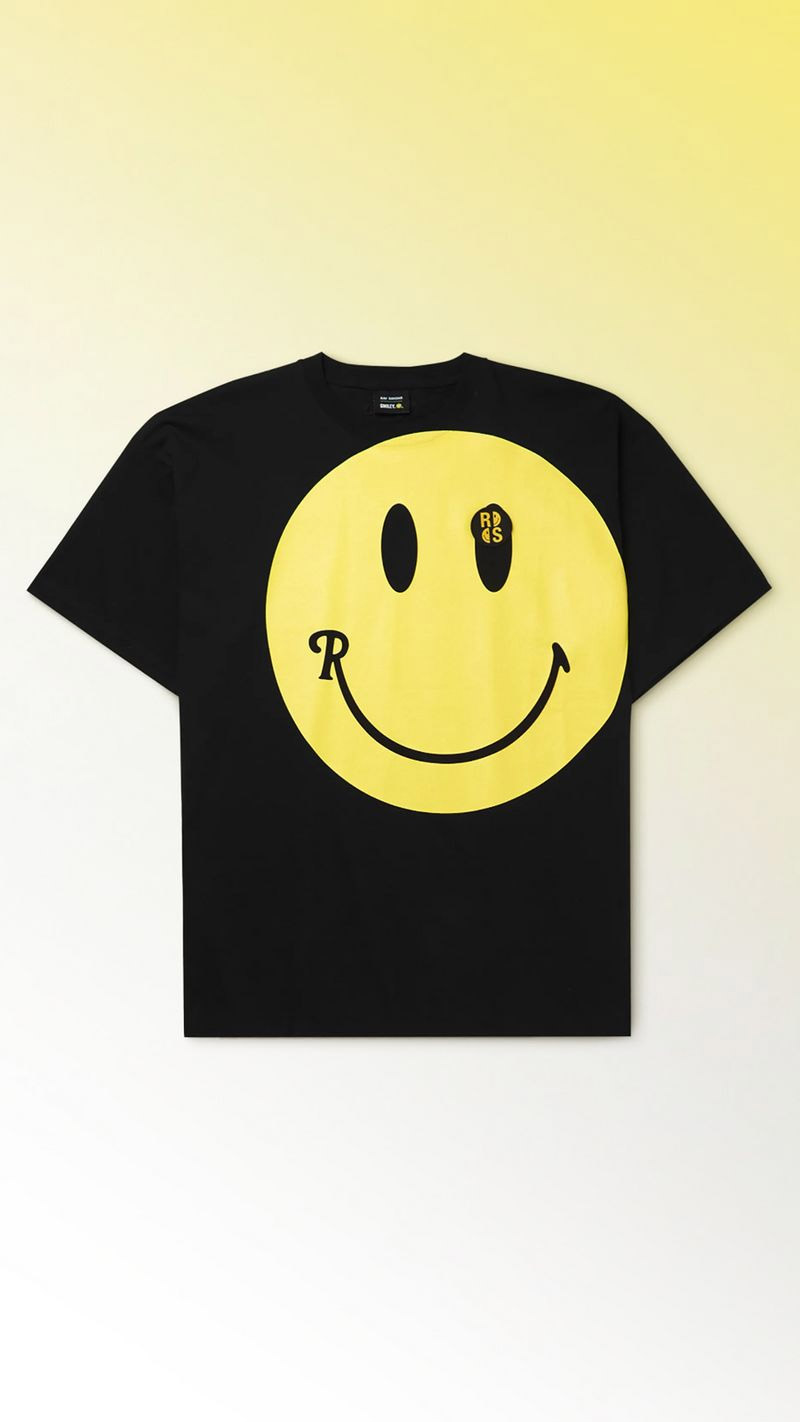 The oversized Balenciaga crew neck
If you, too (just like Mr Demna Gvasalia) swear by the "the bigger, the better" mantra, you'll appreciate this Balenciaga T-shirt. It's designed in the kind of slouchy, oversized proportions we've come to expect from the house's Georgian creative director and printed with a slimy, highlighter-green version of its logo at the chest.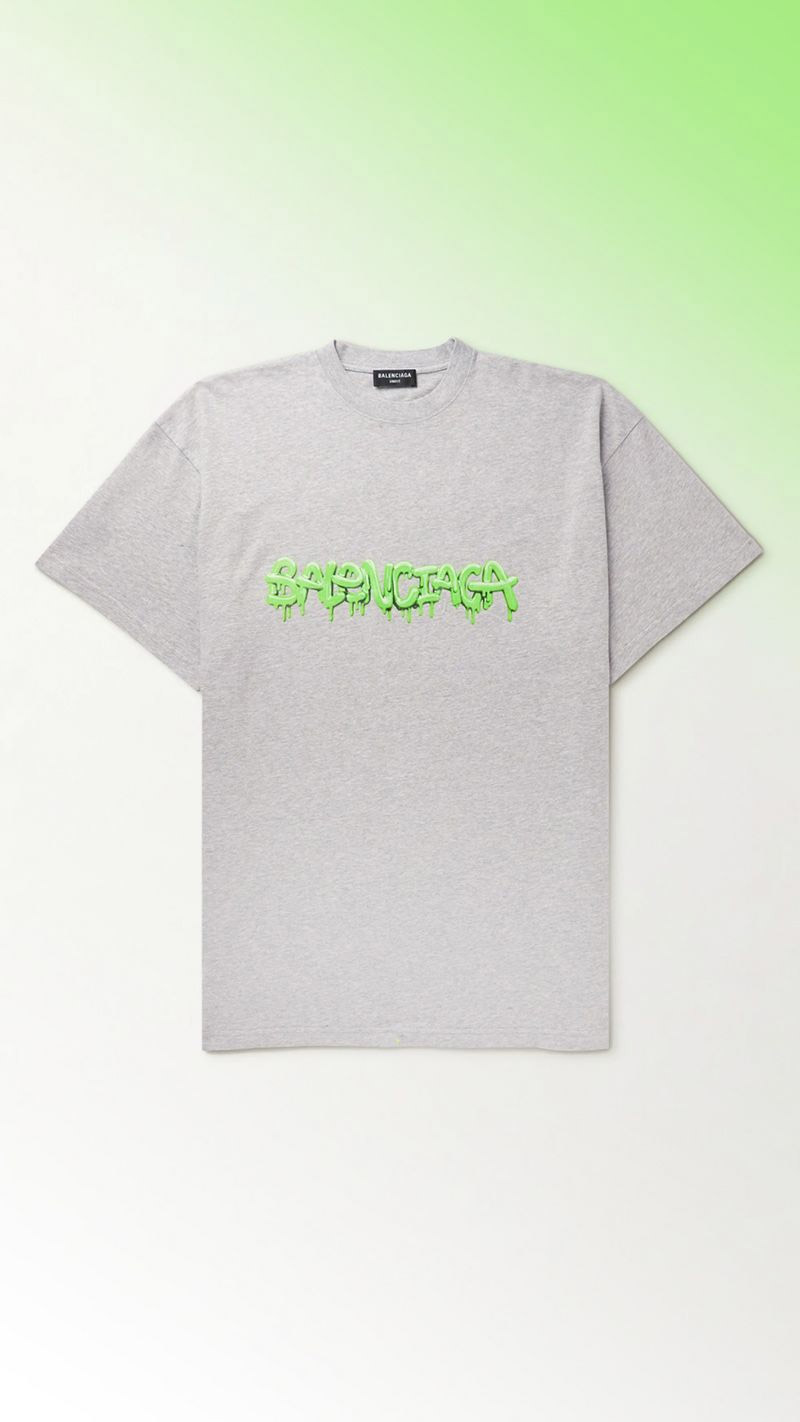 The CELINE HOMME catwalk hero
Taking cues from the Second Summer of Love, CELINE HOMME's SS22 "Cosmic Cruiser" collection is filled with pieces we'd see ourselves wearing to a cosmic rave. But this isn't to say we aren't here for the more laid-back staples, too. With spring officially underway, it's ideal for brightening up your look.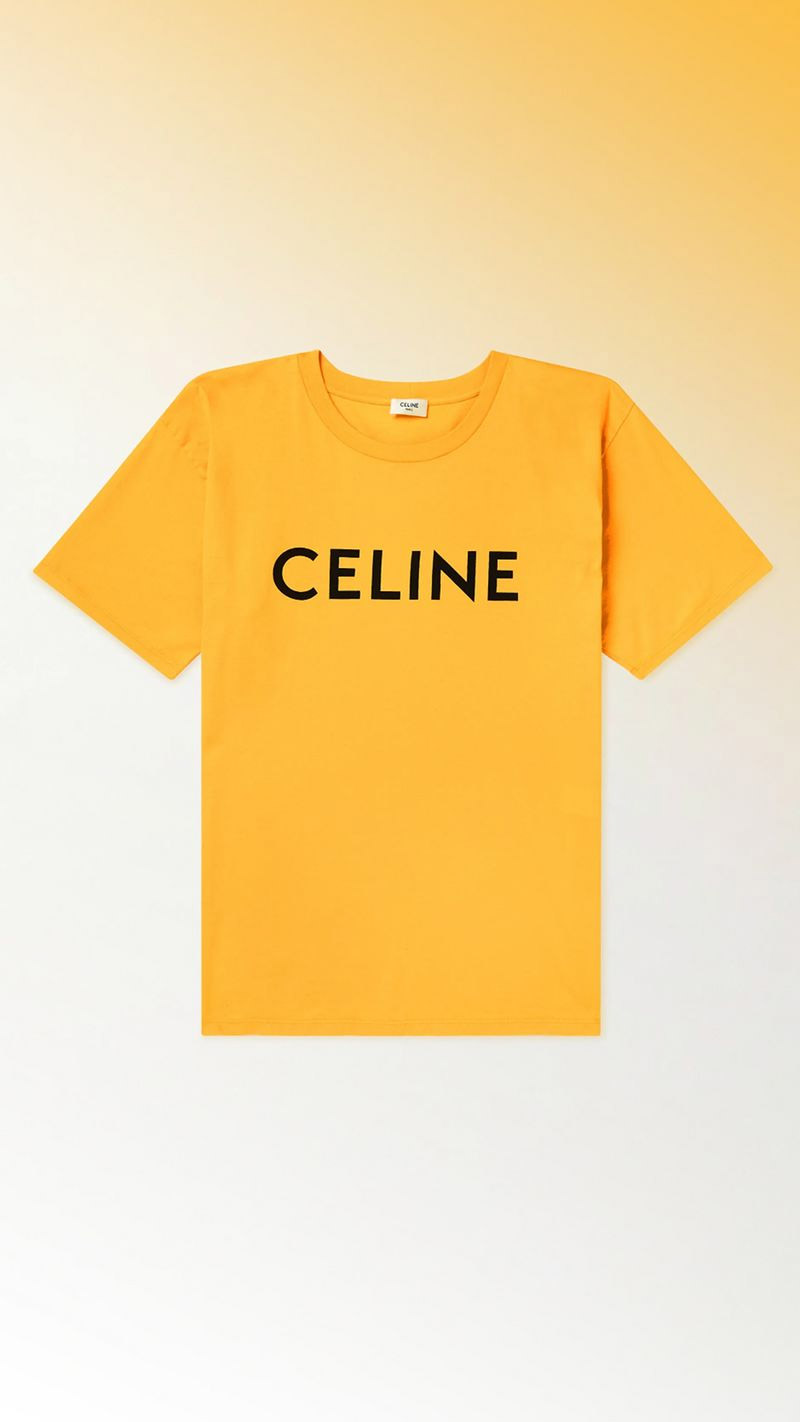 The Brunello Cucinelli colour-block style
If your T-shirt game is on the more understated side, this colour-block design could well have your name on it. It certainly has Brunello Cucinelli's name all over it: note the signature luxurious handle and considered details, such as the neat little embroidered logo on the chest.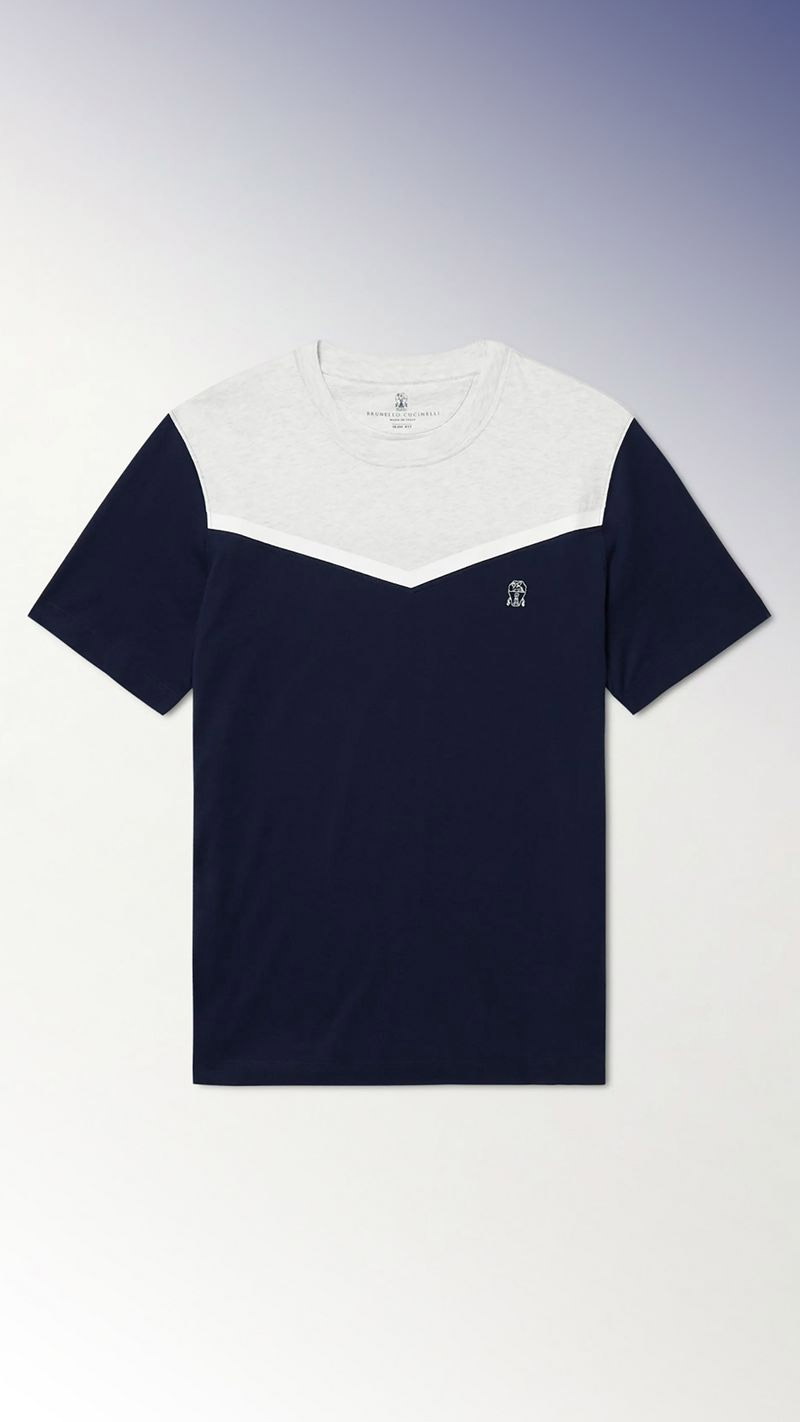 The artsy Emotionally Unavailable long-sleeve
Emotionally Unavailable says its designs are "made to satisfy", and this long-sleeved T-shirt is certainly doing the job. It's designed in collaboration with LA-based artist Mr Stefan Meier and printed with his signature heart-shaped doodles and the brand's name along the sleeves.